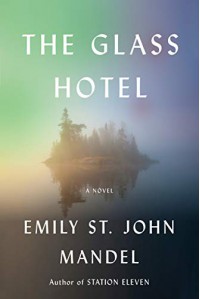 I love a great cover and I feel that this one definitely has one. This novel sounded interesting yet when I first started to read it, I was a bit confused. With alternating time periods and a variety of characters, it took a bit for me to get everything straightened around. As the story began to take shape, I soared through the pages.
Meeting Jonathan, I thought he was one of those individuals who was too-big-for-his-britches (I think I'm beginning to sound like my grandmother now). He came off as being too sophisticated and suave and he was using that to his advantage. I know some people like these types of people but me, I run the other way. Anyways, Jonathan owns the Hotel Caiette which is a 5-star hotel and I thought he basically, used this hotel as bait.
Jonathan, claiming to produce high results in the finance world, begins to climb up the ladder and build-up his clientele with his former bartender, Vincent on his arm. Afterall, he needs to keep up his image, when dealing with high-end clients.
As Vincent places the ring on her finger, she's ready to step into some new shoes and get out from behind the bar at Hotel Caiette. The commitments that they made to each other had me shaking my head. It made me wonder if I would do what she did, was it really worth it?
I don't know much about Ponzi schemes but Jonathan sure is a smooth operator as he works the players. He has quite a few individuals working beside him, making everything run smoothly and it made me wonder who knew what he had up his sleeve.
From making drinks to wearing elegant evening gowns, Vincent's jump in social class is quite an adjustment for her and one that I'm not sure she enjoyed every day. I enjoyed it when she was able to be herself.
As I get further into the book, each page that I turned, I wonder if and when, things would go sour. I was just waiting for the ball to drop.
I want to thank Knopf Books and Goodreads for sending me a copy of this book in exchange for an honest review. I won this book in a Goodreads Giveaway.